when a friend dies, everyone becomes hurt...
though no mere words can ever categorize the sorrow
it's good memories fused with time that helps us through tomorrow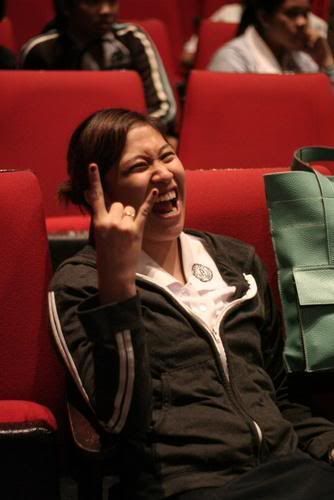 Whenever I think of Kwen, I always picture her wearing a smile on her face.
This is how I will remember you Kwen, the astig girl with a sweet smile.We love you!
Nakachat ko si Anjo last night, sabi nya may benefit gig daw for Kwen.
When: April 3, 2008
Where: Mayrics Espana
Entrance fee: 150 (all proceeds will go to Kwen's family)
Bands playing: SILENT SANCTUARY, Itchyworms, Soapdish, Concretesam, Kamikazee, Chicosci, Typecast, Zipcode etc etc
Up in heaven now you can rest Kwen...